In Heaven Above
They are taken from our sight
To live in God's heavenly light.
To suffer no more from the pain
And have everything in heaven to gain.
They may be taken early or late
To find heaven's pearly gate.
No more care or strife
Only to find everlasting life.
The life they had may be gone
But they sing a more joyous song.
No more will they rush or hurry.
They have no more problems or worry.
They have moved to a better place.
Though we may not see their face
Know that they are cared and loved
In God's beautiful heaven above.
~ Katherine M. Parisse ~
Copyright , 2000
©used with permission
If you would enjoy using this poem on
THIS BACKGROUND set (it was written for it)
just e-mail
Kathy by clicking on her name and
ask for her permission.
Please visit Pieces of Me
to read more of Kathy's wonderful poetry.

also set of buttons and guest book in yellow
included in zipped file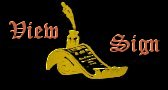 Please read the Terms of Use before using the set as linkware.
Please place a logo and link on each page used.
Link logo back to: http://until_then.tripod.com
Please DO NOT link directly to these graphics.
For a zipped file please email us here.
Music: Oh Rest Thee Babe,
English Folksong
sequenced by Barry Taylor
The midi is not included in the zip file.

Artwork: A Soul Brought to Heaven, 1878
by William-Adolph Bouguereau
Some dingbat fonts courtesy of:
House of Lime
Java Script courtesy of:

Font used is Diploma